Kitchen Gardening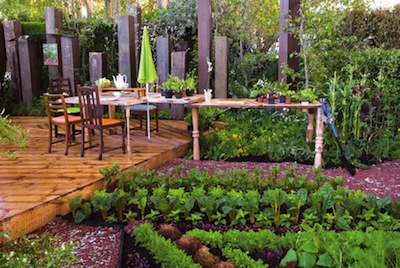 Kitchen Garden
A kitchen garden is exactly what it sounds like; a garden designed around growing some or all of the ingredients you frequently use in your everyday food preparation. Kitchen gardening allows you to have fresh, healthy, homegrown vegetables and herbs readily available for inclusion in declicious, nutritious recipes. As more of us focus on healthier eating that is better for our bodies and the planet, kitchen gardening makes preparing healthy meals much more convenient. The easier it is to include better ingredients in your cooking, the more likely it is to actually happen!
Creating a Kitchen Garden
There are no right or wrong ways to start a kitchen garden. What you grow, how much of it you grown, and where you grow it, are all personal choices dictated by your individual needs. A kitchen garden can be as big or small as you want, or need, it to be. The great thing about gardening is the educational journey it will take you on; it's important to start small and expect setbacks along the way. The more experience you gain, the better you will get at successfully tending your garden.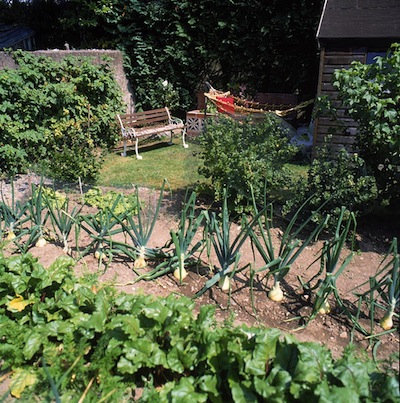 It's important to locate your kitchen garden in a spot convenient to your kitchen. The goal is to have easy access to your garden, so that as you prepare food you can quickly get what you need from the garden. Some simple garden tips:
- Pick a sunny location: Most garden plants need at least six hours of direct sunlight a day.
- Well-drained soil: Water should soak easily into the garden's soil. If you notice water puddled on the ground hours after watering, the soil's probably not draining well enough.
- Determine Your Garden Needs: What do you want from your garden? Do you want it to be able to provice all of your home's produce , or just a few vegetables that are important for you to have fresh and organic? If you're planning on growing all of your own produce, plan on around 300 sq. feet of garden space per person. If you're new to gardening, it may be better to start small, and grow as you learn.
For tips on a healthy green garden, read our article HERE.
Choosing What to Grown in your Kitchen Garden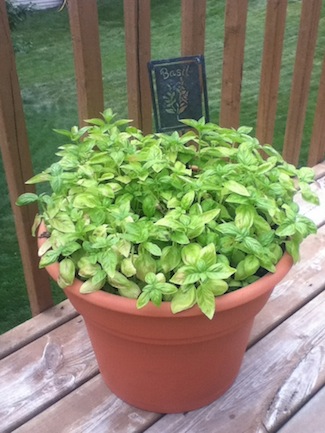 Perhaps the most important part of planning your kitchen garden is determining what to grow. If you prepare lots of dishes containing tomatoes, for example, they will obviously be a choice for the garden. Growing herbs that are frequently used in your cooking is another good choice, as fresh herbs straight from the garden make all the difference in the world.
It goes without saying, but growing vegetables in your kitchen garden that you won't end up using in the kitchen defeats the purpose of the garden in the first place.
A salad garden is a simple and easy form of kitchen garden. Lettuce and other greens are easy to grow, and don't require a lot of hands-on care.
The most popular types of garden herbs for kitchen gardeners are rosemary, thyme, sage, chives,basil, parsley, and cilantro.
Planting Your Kitchen Garden
Once you've decided what and how much to grow, it's time to plant. Do a little research on your plants; seed packets or online resources will provide information on how much water and space they need, and the soil type they will grow best in.
For more information on growing vegetables, click HERE.
Healthy soil is imperative for gardens of any shape or size. Learn more about creating helpful compost and mulch, read our article HERE.
Don't have room for a traditional garden? Try a container garden!
Enjoy Your Kitchen Garden!
Once your kitchen garden is up and growing, you will quickly discover a world of fresh, natural, delicious foods. Imagine having all of the freshest ingredients you need available just steps away from your kitchen, grown naturally by you, cared for by you, harvested by you. In a world where concerns over things like harmful pesticides, insecticides, fertilizers, and genetically-modified foods, growing your own food right where you will prepare and eat it, is a small revolution, and a step towards a more sustainable, flavorful future.
comments powered by

Disqus