Introduction to Landscape Pavers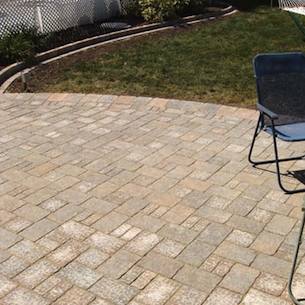 Landscape Pavers
A well-designed patio on a residential property can add elegance and style to the appearance of your landscaped gardens and surrounding areas.
A landscape paver construction can be a structure that is attached to the house, or it can be a freestanding area built away from the house.
Either way, your patio should be designed and built as an outdoor space where you can relax and enjoy the fresh air and nature, either in quiet solitude or while entertaining friends and family.
Patio applications require a flooring installation. There is a wide variety of patio flooring available, including concrete, brick, and stone pavers.
These materials are available in a multitude of colors, shapes, and sizes that allow for the creation of beautiful designs and patterns to make your patio unique.
If you are a do-it-yourselfer and have decided to install your landscape pavers yourself, proper planning and preparation are essential for a successful project.
Completing your patio project yourself is much less expensive than hiring a contractor, with the added benefit of giving you the satisfaction of a job well done (as well as burning more than a few calories).
Landscape Pavers - Base Preparation
Choosing the materials, design, pattern, color and size of your patio depends on your personal preferences and tastes.
There are lots of home and garden magazines and websites available to get your creative juices flowing, as well as many websites offering creative ideas.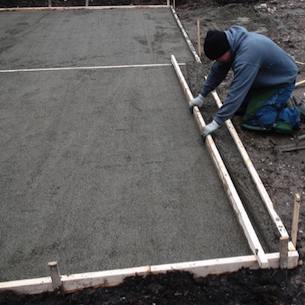 Landscape Pavers - Base Preparation
Sometimes simply taking a walk through your neighborhood to see what landscape paver designs you like (or don't like) can get you started.
Here are some helpful planning tips:
The first step is to calculate the measurements of your planned patio so you know how much flooring material you'll need to purchase.
Remove grass and other ground cover on the location to start the excavation process. Use marking paint or string to create the outline of your patio.
Then, excavate the space to a depth of 4 to 9 inches, depending on what flooring material you're using). Finally, build a frame for the patio edging.
Landscape Pavers - Base Material
If you're using brick, concrete or natural stone pavers for your patio, you should use gravel or sand as a base material. A gravel base is a mixture of small rocks and dirt that should be half an inch to three quarters of an inch in depth for compaction to keep the pavers from shifting or buckling over time. A base of sand should be approximately 1 to 2 inches in depth to allow for compaction. Care needs to be taken to make sure the base material is applied at a consistent depth to keep the patio surface level. If your patio is being built on a slight slope, the base material depth will increase depending on the slope requirements.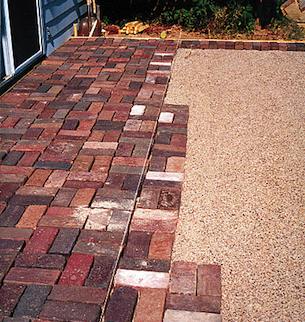 Landscape Pavers - Laying Pavers
Landscape Pavers - Laying Patio Pavers
A string line is very helpful in making sure your pavers are installed evenly. After the base material has been compacted, you can start laying the pavers.
For small patio applications, your starting point should start at one end of the area, laying the pavers from right to left, then left to right.
A rubber hammer should be used to reinforce the pavers in place to reduce movement while applying the next pavers.
Once you're done laying the patio pavers in place, a dry mixture of sand or cement should be applied to fill the gaps between the pavers.
Landscape Pavers - Patio Structure Kits
Once your patio flooring is installed, you're ready to start enjoying your outdoor space! There are many kinds of structures available for providing a roof over your patio area. They can shelter you from the hot sun during the day, or protect you from the rain. Most come unassembled as a kit containing all the necessary components; the pole structures, roofing material, and all the nuts and bolts to put it all together. Most importantly, detailed step-by-step instructions will also be provided.
Additional Articles on this subject you may be interested in reading:
comments powered by

Disqus